Artist
As a painter, printmaker and illustrator, Lou draws inspiration mainly from the richness of colour and decorative shapes found in natural form. She is moved by the human figure with its poignant vulnerability, and by wildlife where often the threat of extinction has inspired a closer, evocative observation.
Inspiration from her work also as a musician and healing arts practitioner can frequently be found weaving a strong thread through her visual art. In her images she celebrates life and colour and she enjoys portraying the musical score as a piece of beautiful artwork.
Lou says, 'I have a special love for acrylics and watercolour, and also the process of etching. To create such soft effects from a sheet of hard metal is always a joy and fascination.'
Her paintings and prints have been regularly shown in galleries and she has exhibited in the Royal Academy Summer Exhibition. Designs have been commissioned and published by Worldwide Fund for Nature, Oxfam, Amnesty International and Friends of the Earth, as well as WH Smith as illustrations for paper products.
Below are some of the illustrations for her poetry collection 'Welcome to the Now' which was published in July, 2023. Here Lou strives for fine balance between the poetry and the images - all created through the etching process. Rather than illustrate them in a traditional sense, the work amplifies the mood of the poems. If you'd like to buy a copy of 'Welcome to the Now' &nbsp
contact Lou
If you'd like to join Lou's mailing list you can
sign up here
.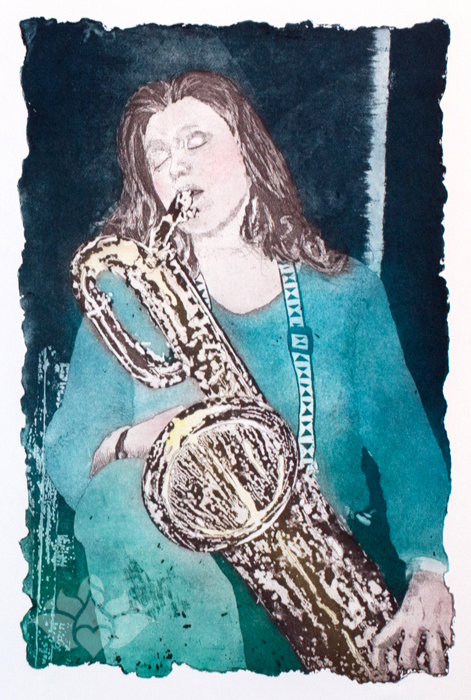 'Blues'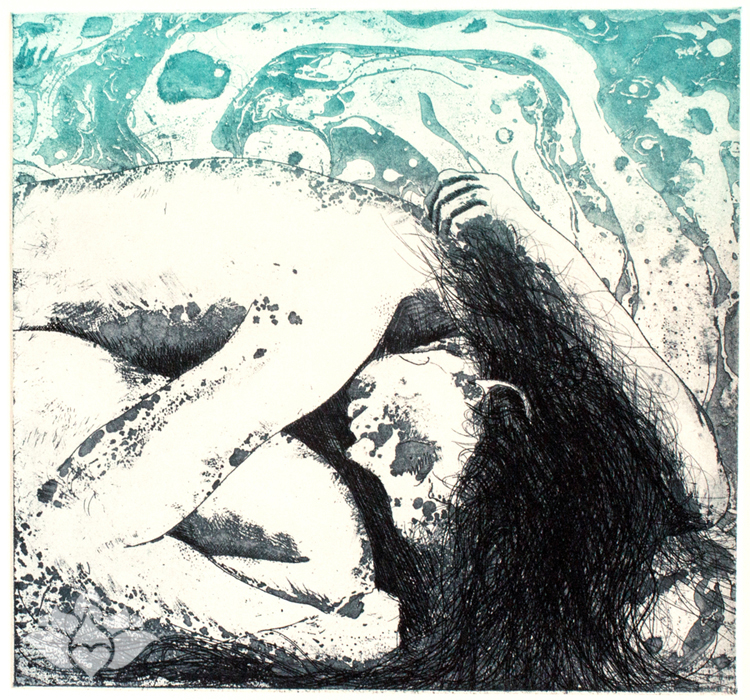 'Lying Here'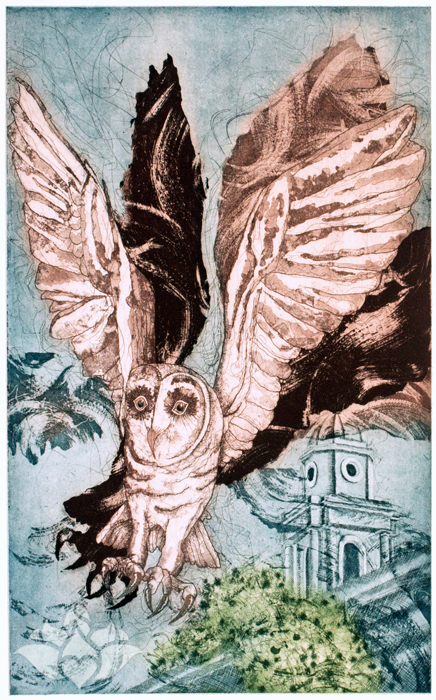 'Night Flight over Kemptown'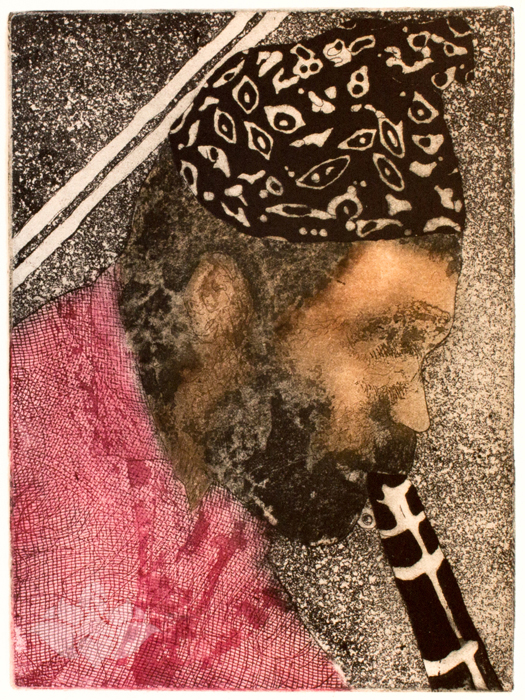 'Busker at the Bonnard'